My Articles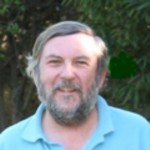 Electrifying Times
Cruising the Las Vegas Strip in a Kool Kar
Ford Focus PZEV at LA Auto Show
Why is GM Crushing their EV-1s
Battle Rages over the ZEV mandate
EV World
10 Plug-in cars you can buy today
Test Driving the Volvo C30 DRIVe
Battery Range: Yours will vary
GM Electric Cars II, 2006 LA Auto Show
An Electric Car murder mystery
Why we need alternatives to oil
Green Hybrid
Sunday Jun 14, 2019– 2019 Q2 Sales Overview – The second quarter of 2019 showed a marked increase in plug-in car sales over the second quarter of 2018. June ranked as the forth highest month of all time for electric vehicles, led once again by Tesla.
Sunday Jun 30, 2019 – Toyota Accelerates EV Strategy - Earlier this month Shigeki Terashi, Executive VP at Toyota gave a presentation called "Aiming to Popularize BEVs" where he showed images of electric vehicles concepts and said that Toyota was accelerating their electric vehicle plans by 5 years...Continued
Sunday July 16, 2019 – Charging Speed – One question that I get asked all the time is about how long it takes to charge an EV. There appears to be a lot of confusion around this issue and I have found that giving some examples can give people a pretty good idea of how much time they would need to spend at a charger to complete their trip...Continued
Sunday Jun 9, 2019 – Workplace Charging Means More EVs – It has been suggested that the availability of workplace charging is a big driver for the adoption of electric vehicles. This has been proven out over the years and it has also been shown that the availability of workplace charging is also effective in staff retention...Continued
Sunday May 27, 2019 – New Idea to Fight Global Warming – Last Sunday I was at the La Brea Tar Pits in Los Angeles standing by the pond and watch methane bubbling to the surface. Methane is a major greenhouse gas and much more potent than carbon dioxide so it was with great interest that I read some articles later in the week which proposed changing methane to carbon dioxide as a way to combat global warming...Continued
Media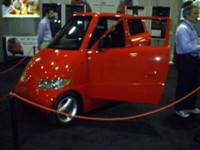 Video
What is the electric car Plug-in America Press Conference in Sacremento
Electric Wheels on Salem News.com
Books
Energy and EV secrets - Russell Sydney
Build your own Electric Vehicle - Bob Brant
Convert it - Michael Brown
The lost Cord - Barbara Bradford
Solo my life with an electric car - Noel Perrin
Plug-in Hybrids the Cars That Will Recharge America - Sherry Boschert.