My Articles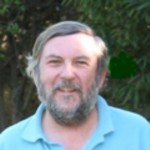 Electrifying Times
Cruising the Las Vegas Strip in a Kool Kar
Ford Focus PZEV at LA Auto Show
Why is GM Crushing their EV-1s
Battle Rages over the ZEV mandate
EV World
10 Plug-in cars you can buy today
Test Driving the Volvo C30 DRIVe
Battery Range: Yours will vary
GM Electric Cars II, 2006 LA Auto Show
An Electric Car murder mystery
Why we need alternatives to oil
Green Hybrid
Sunday March 18, 2018 – Still Hard to Buy a BEV – Back in 1999 I tried to buy a BEV and it proved way too hard which is why I founded evfinder.com. While it is much easier now it can still be frustratingly difficult as a friend of mine found out recently while trying to find an all electric car...Continued
Sunday March 11, 2018 – February 2018 EV Sales – Another month, another sales record. February 2018 was the best February on record for EV sales. The last time that EV sales have not set a record month was in May 2016 which fell just 173 cars short of May 2015. Overall an estimated 16,489 plug-in cars were sold in February, about 30% ahead of the previous highest February sales set in 2017 which saw estimated sales of 12,375 cars.
Sunday March 4, 2018 – Tax Credit Phase Out – Normally for the first blog of the month I would report on Sales for plug-in vehicles but unfortunately some manufacturers have decided to stop breaking out sales numbers for plug-in vehicles. This means that the actual number of sales will take longer to estimate and so there will be a delay in getting the numbers to report. I thought I might take this time to review the Federal tax credit as it seems that some manufactures may begin the phase out period later this year...Continued
Sunday February 25, 2018 – Ioniq Problems – This week I read an article on Electrek from Jordan Kahn, a resident of Toronto, Canada, who has been experiencing some intermittent charging issues when trying to charge using the 110V charger that came with his Hyundai Ioniq Electric...Continued
Sunday February 18, 2018 – EV Corridor Analysis Tool – Earlier this week I received a press release from the Georgetown Climate Center announced the availability of an electric vehicle (EV) corridor analysis tool developed by M.J. Bradley & Associates. This tool is designed to allow input from EV drivers about potential locations for DC fast charging stations that will serve major corridors in the North East from Washington DC to Main...Continued
Media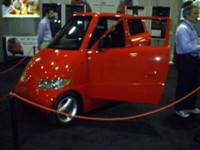 Video
What is the electric car Plug-in America Press Conference in Sacremento
Electric Wheels on Salem News.com
Books
Energy and EV secrets - Russell Sydney
Build your own Electric Vehicle - Bob Brant
Convert it - Michael Brown
The lost Cord - Barbara Bradford
Solo my life with an electric car - Noel Perrin
Plug-in Hybrids the Cars That Will Recharge America - Sherry Boschert.