My Articles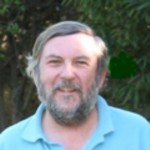 Electrifying Times
Cruising the Las Vegas Strip in a Kool Kar
Ford Focus PZEV at LA Auto Show
Why is GM Crushing their EV-1s
Battle Rages over the ZEV mandate
EV World
10 Plug-in cars you can buy today
Test Driving the Volvo C30 DRIVe
Battery Range: Yours will vary
GM Electric Cars II, 2006 LA Auto Show
An Electric Car murder mystery
Why we need alternatives to oil
Green Hybrid
Sunday September 20, 2019 – Greenhouse Gas Timeline – Last week I read a very interesting article in the Guardian that went over the timeline where the fossil fuel industry knew about the possible problems with greenhouse gas emissions. The article covered the period from 1959 until the present. I thought it might be interesting to summarize their findings and add some historical data...Continued
Sunday July 28, 2019 – Volta Goes DC – Regular readers will know that I am a big fan of Volta. The company provides free charging at places like Malls and similar locations. To fund the cost their chargers feature advertising which hopefully generates enough income to cover the cost of the charger, installation, and electricity. Now, Volta is venturing into the world of DC Fast Charging...Continued
Sunday September 15, 2019 – Subaru Crosstrek PHEV – Now that the California Air Resources Board has extended the ZEV mandate to include medium sized manufacturers we have been seeing a scramble to get plug-in cars on the road. One of the latest of these is Subaru who started selling a plug-in version of the Crosstrek in February. Like Chrysler Subaru has chosen to call this the Crosstrek Hybrid with no reference to it being a plug-in in the name.
Sunday August 25, 2019 – 2019 Fleet Sales to Drive EV Growth – Back in 2006 there wasn't much available on the EV Market. The EV1, RAV4-EV and EV+ were gone and the Tesla Roadster was still a couple of years away from production. That was the year that ZAP introduced the Xebra. Shortly after the launch of the Xebra, I met with ZAP CEO Gary Star at their headquarters in Santa Rosa, CA. Gary said something to me that day which really struck in my mind...Contiued
Sunday August 11, 2019 – CO2 Emissions from Jet Fuel - There has been much in the press recently about the Google Camp event held in Sicily at the end of July which, this year, was addressing Climate Change. The big issue that was being banded about was that many of the politicians and celebrities attending the meeting flew there on private jets or arrived aboard luxury Yachts, and were chauffeured around town in Maserati SUVs making their carbon footprint huge...Continued
Media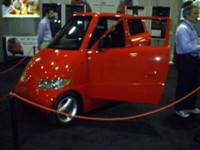 Video
What is the electric car Plug-in America Press Conference in Sacremento
Electric Wheels on Salem News.com
Books
Energy and EV secrets - Russell Sydney
Build your own Electric Vehicle - Bob Brant
Convert it - Michael Brown
The lost Cord - Barbara Bradford
Solo my life with an electric car - Noel Perrin
Plug-in Hybrids the Cars That Will Recharge America - Sherry Boschert.