Sunday 4 March, 2007 - Phoenix Rising - Last Thursday night I was one of the fortunate few who attended a star studded bash at the Petersen Automotive Museum here in Los Angeles.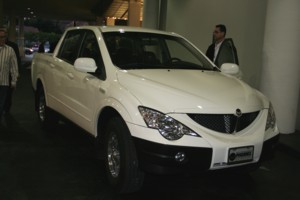 The occasion was the LA Launch of Phoenix Motorcars new all electric Sports Utility Truck (SUT). Parked by the entrance to the museum was a nice white SUT that would be used later to give test drives.
I started out the night by signing in and, because I am a regular contributor to Electrifying Times, I was allowed to go to the press section where I was able to photograph the celebrities as they arrived. Because this was an environmental vehicle that was being launched the traditional red carpet had been replaced by a green one and space was tight at the rope so I had to settle for a second row place which isn't good for a short guy like me.
The first person I bumped into was Dave Cutter from Village Energy. I have known Dave for quite a while now and he had driven up from Carlsbad just for the evening.
Dave immediately introduced me to Bill Moore from EV World who had jetted in from Nebraska for the event. I have been writing for Bill's publication for about ten years and this is the first time we had actually met.
I also got a chance to say hi to "Who Killed the Electric Car" director Chris Payne who is another person I have known for years via the EV1 email list but had never met. Later I would meet Mark Looper, another EV1 mailing list acquaintance, face to face for the first time. It's always nice to put a face to a person you correspond with regularly.
Paul Scott was there too, representing Plug-in America. I have met Paul on several occasions before and even had a chance to drive his RAV4 EV. Paul is very active in promoting EVs and plug-in hybrids.
The stars started to arrive and I was busy for a while with my camera. I will let the photos on the right speak for themselves.
Around 7pm Dave Cutter and I moved up to the second floor of the Petersen and had a quick chance to take a look at some of the alternative fuel vehicles on display there. They run from a replica of a pre 1900 Anthony (the replica was made around 1917) to the latest fuel cell vehicles from Nissan and Honda.
The Phoenix Motorcars SUT was Unveiled by Ed Begley Jr. Ed is a personal hero of mine. It was an article about him driving a converted Ford Escort that got me interested in EVs. He not only talks the talk he walks the walk as well with solar panels on the roof of his house and an EV in his garage. He also committed to buying an EV from Phoenix and I am sure that his will be one of the first on the road.
The room was really very crowded but I finally managed to worm my way to the front and eventually got a good look at the Truck.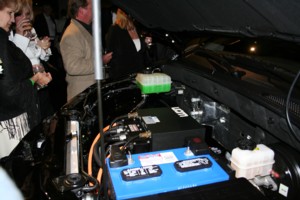 This SUT uses a power train built by UQM Technologies and Li batteries provided by AltairNano to give a range of about 130 miles to a charge and offering a top speed of 95 mph. The 35KW battery pack can be charged in as little as 10 minutes using a 250 KW charger so it complies with ZEV III specifications.
The truck is a four door model with a short truck bed similar to the Chevy Avalanche. I have to admit that his type of vehicle is not the sort of thing I would want to drive. However, while the Tesla Roadster has been getting a lot more publicity I think that there is a much larger market for the Phoenix SUT.
There are lots of Americans who want to drive large trucks but are not too pleased with the cost of feeding them. An SUT like this is also perfect for many fleet applications and it is going to have a far wider market than the Tesla Roadster. Pacific gas an electric have already signed a contract to take 200 vehicles per year which already puts this vehicle ahead of the Tesla in sales.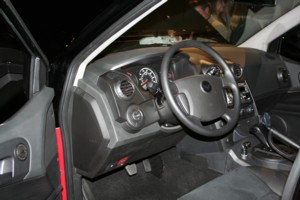 I did get one final disappointment, Phoenix had to shut down test drives due to traffic leaving the Museum so I wasn't able to take a test drive. I gave my card to a lady from Phoenix who said they would contact me and schedule a drive out at their Ontario, CA facility. I am waiting to hear from them. This is the second time that I have been to an event where the Phoenix SUT has been shown but have been unable to drive it. The last time was the Santa Monica Alternative fuel expo where the truck wasn't quite ready for test drives.
This SUT has the potential to finally reach the sort of volume that will make electric vehicles cost competitive with ICE vehicles so I look forward to giving it a thorough test.
_____________________________________________________
Hugh Weber - Florida Electric Auto Association
Thanks for the skinny on the SUT EV. I'm going to be trailering electric-assist pedicabs starting this month; the SUT would do fine.
I'm going to Daytona Beach from Orlando, FL; 60 miles max one-way. The company could order a Phoenix SUT EV (if I can convince the backers to pony up.) Well, maybe in a few months; we're just starting our first advertising contract.
John Iozza - Boston, MA
Hello Pheonix, Thank you for the exciting news of your new electric truck. I was wondering have you considered doing a joint venture with Tesla Motors? It seems like it would be a win-win situation for all concerened.
On the green Carpet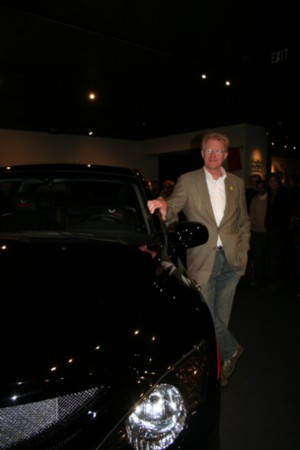 Actor Ed Begley Jr. poses with the Phoenix SUT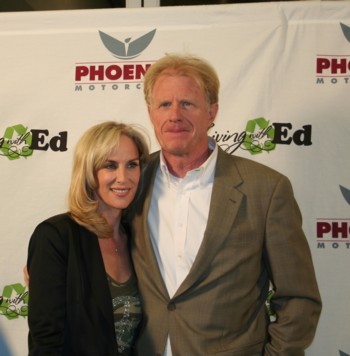 Actor Ed Begley Jr. and wife Rachelle Carson Begley both currently appearing in the reality show living with Ed.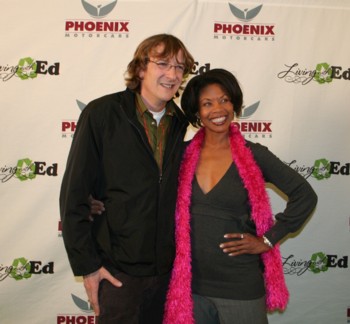 Chris Payne, director of "Who Killed the Electric Car", with one of the stars of that film, J. Karen Thomas.
Actor Lee Reherman hams it up with Boti Bliss who is currently staring in the hit TV show CSI Miami
Actress Daryl Hannah is usually known for her support for Bio-Diesel but she is also making a video blog on electric vehicles and interviewed Chris Payne before stepping onto the green carpet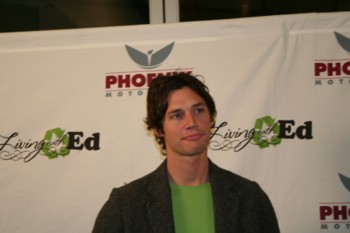 Actor Jack Krizmanich wore a green T-shirt for this green event.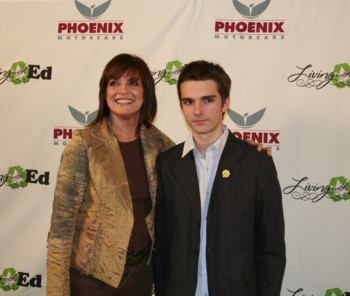 Actress Linda Gray, Best known for here work on Dallas, arrived with here Grandson Ryder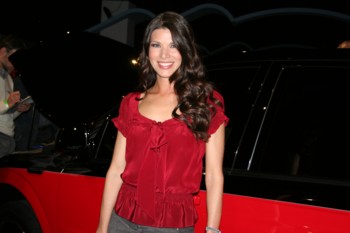 Actress Adrienne Janic poses next to the SUT